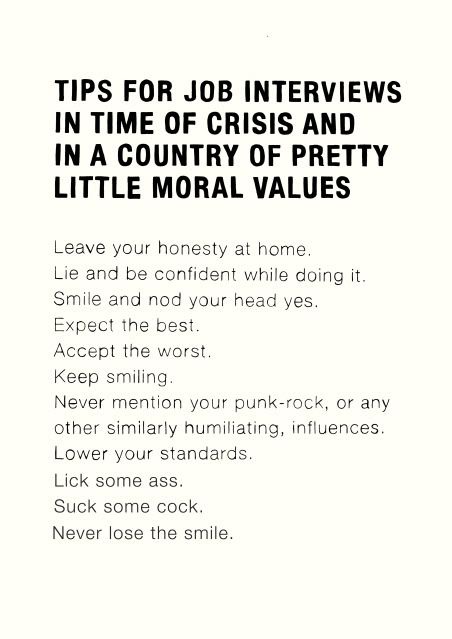 Last time I went to a job interview I was completely honest, passionate, ambitious and daring.
It didn't take me long to realize I was doing it all wrong.
------------------
This poster was made for my mini-solo show entitled 'Sex, Punk-Rock and Job Interviews'.


For further info

go here

.